The Einhell headquarters
Einhell presents new state-of-the-art facility in Landau/Isar
After an 18-month construction period, Einhell Germany AG celebrated the inauguration of Einhell Welt, its new office building and exhibition facility.
Facts about the Einhell Welt
The showroom: heart of the facility
The new showroom allows guests to see the wide and varied Einhell range up close. Visitors will be able to see product innovations for themselves in extended practical tests in the demonstration workshops, training rooms and the new outdoor test site. The bright and open office and meeting rooms will give the ever-increasing number of employees space for flexible and cross-functional working.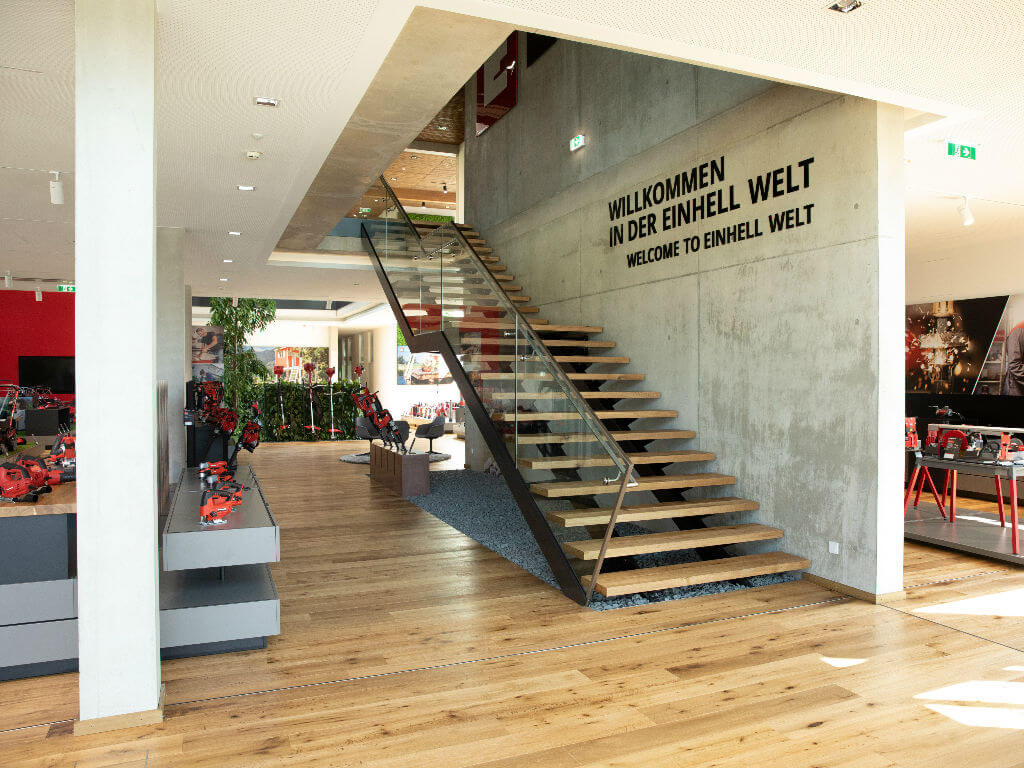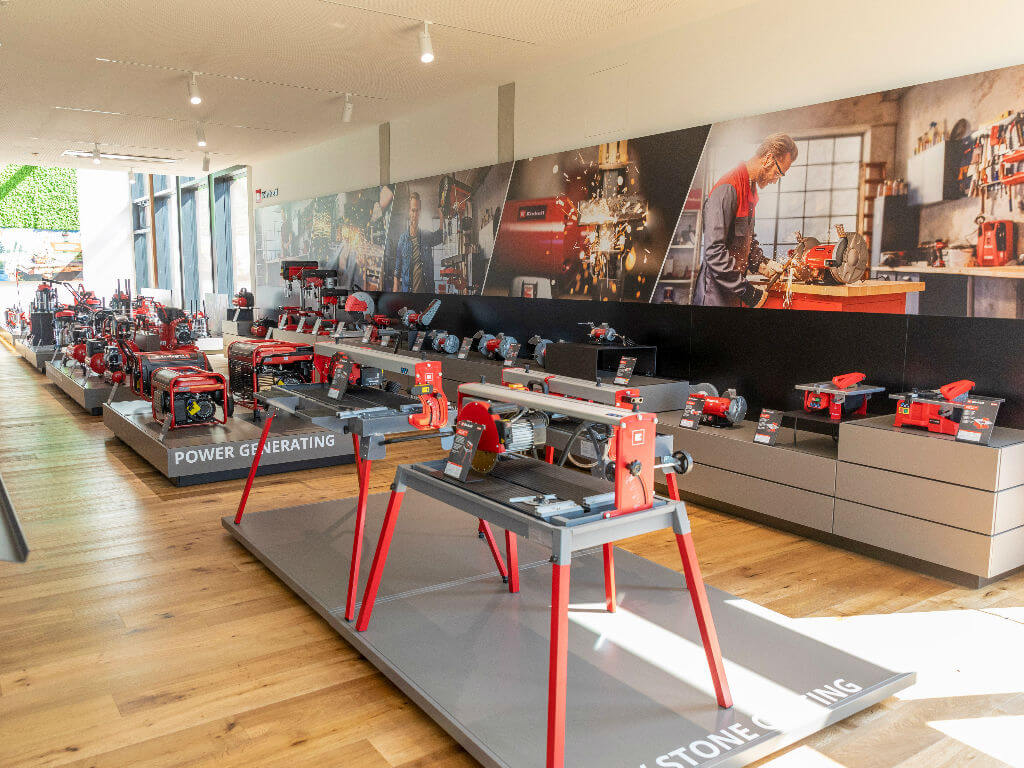 Stationary machines and power generators in the Einhell Welt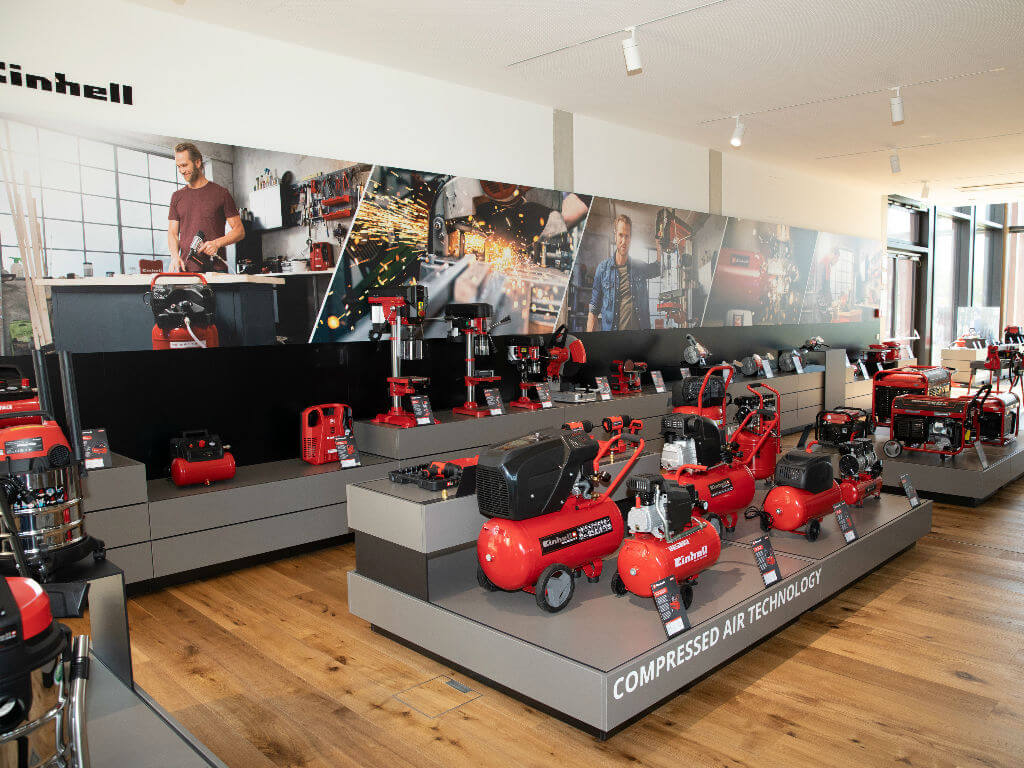 Experience the Einhell air compressors up close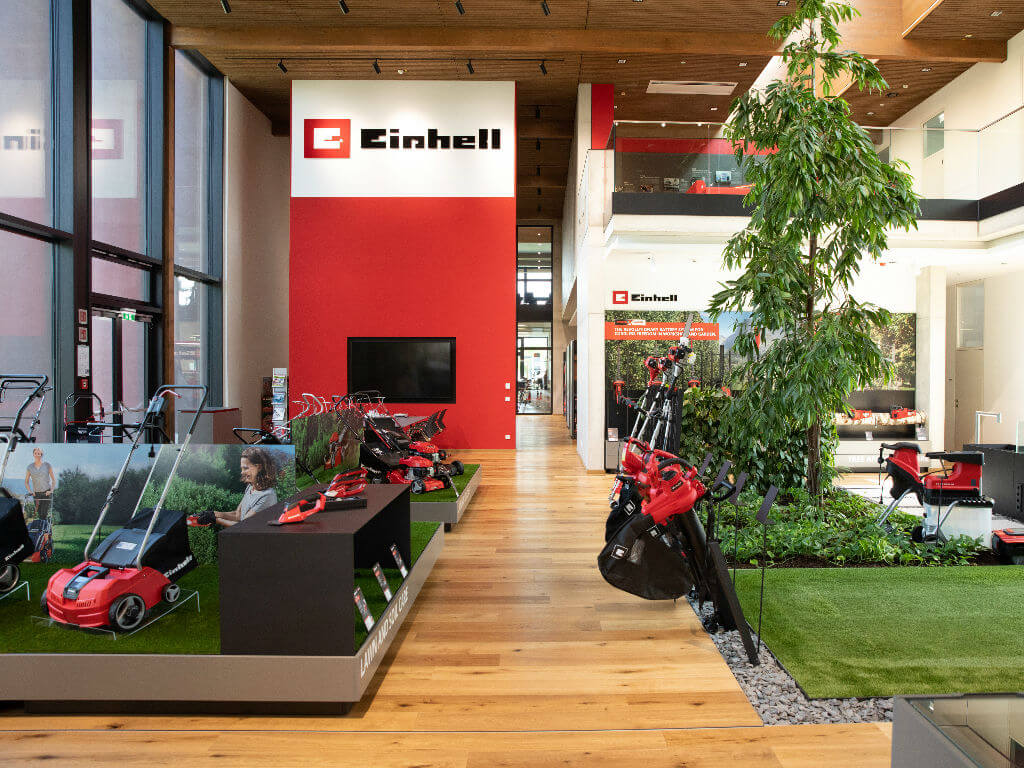 There are also a variety of garden tools to discover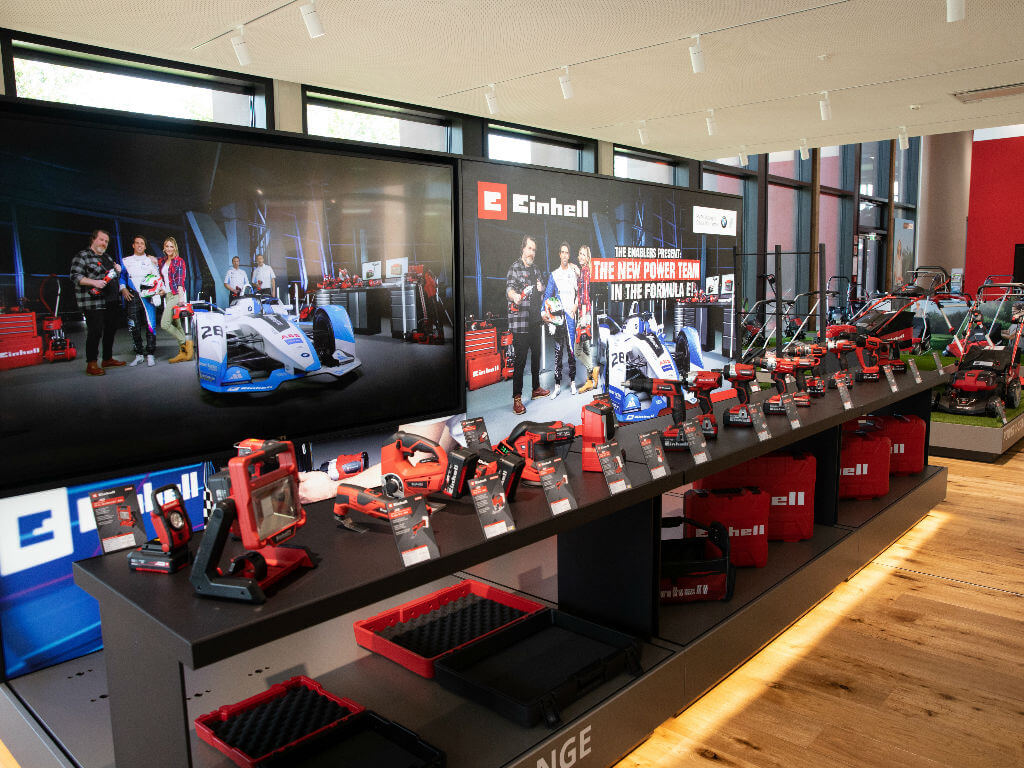 Einhell Power X-Change products presented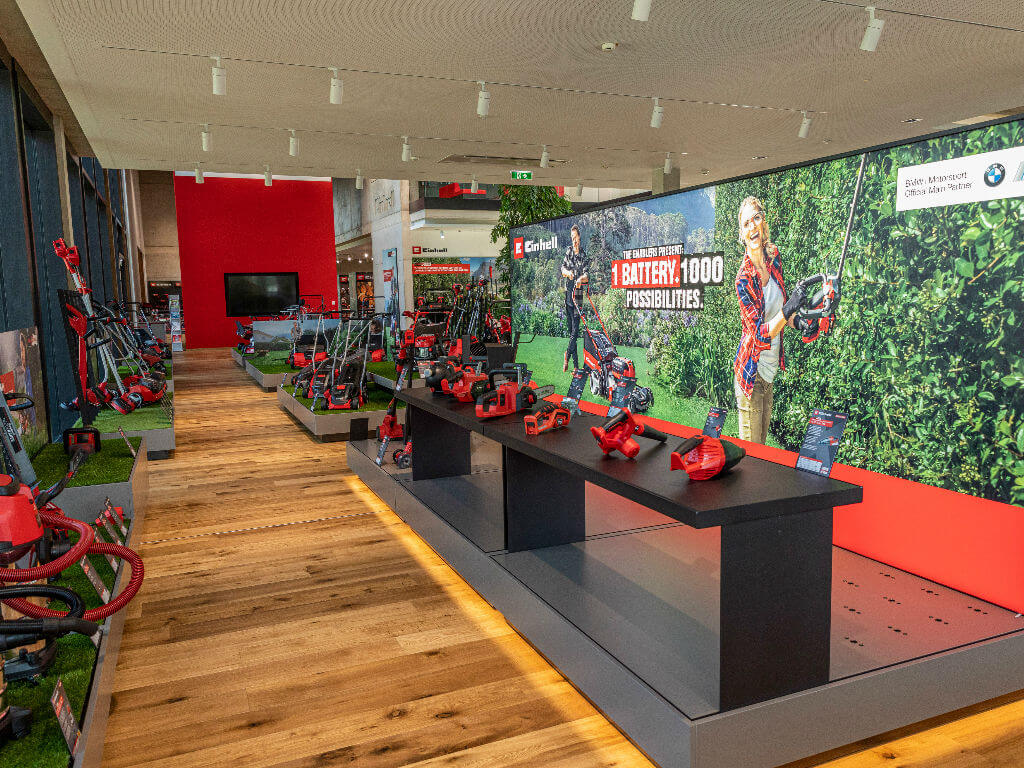 Another selection of Power X-Change gardening tools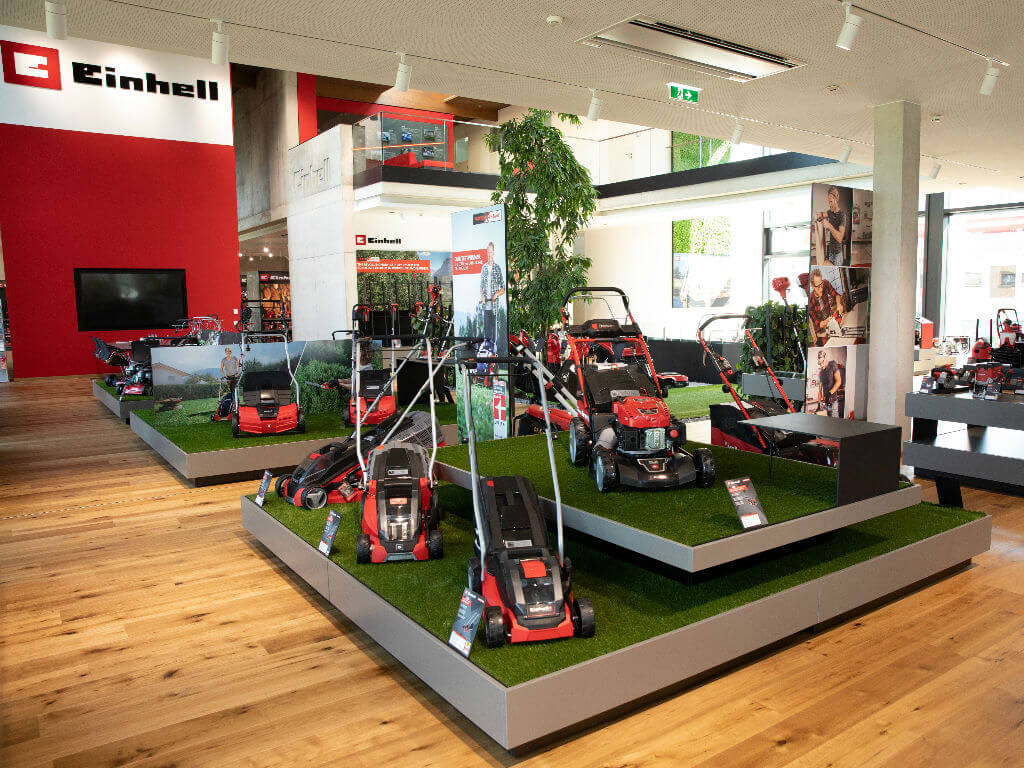 All tools for a perfect lawn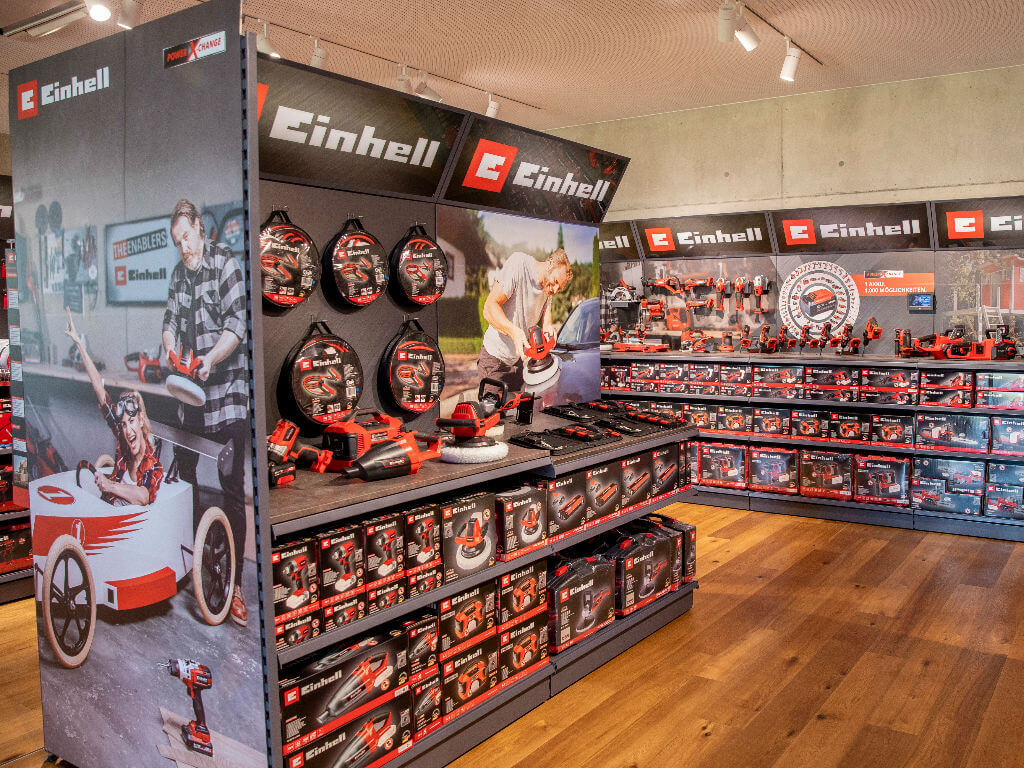 A selection of accessories for your car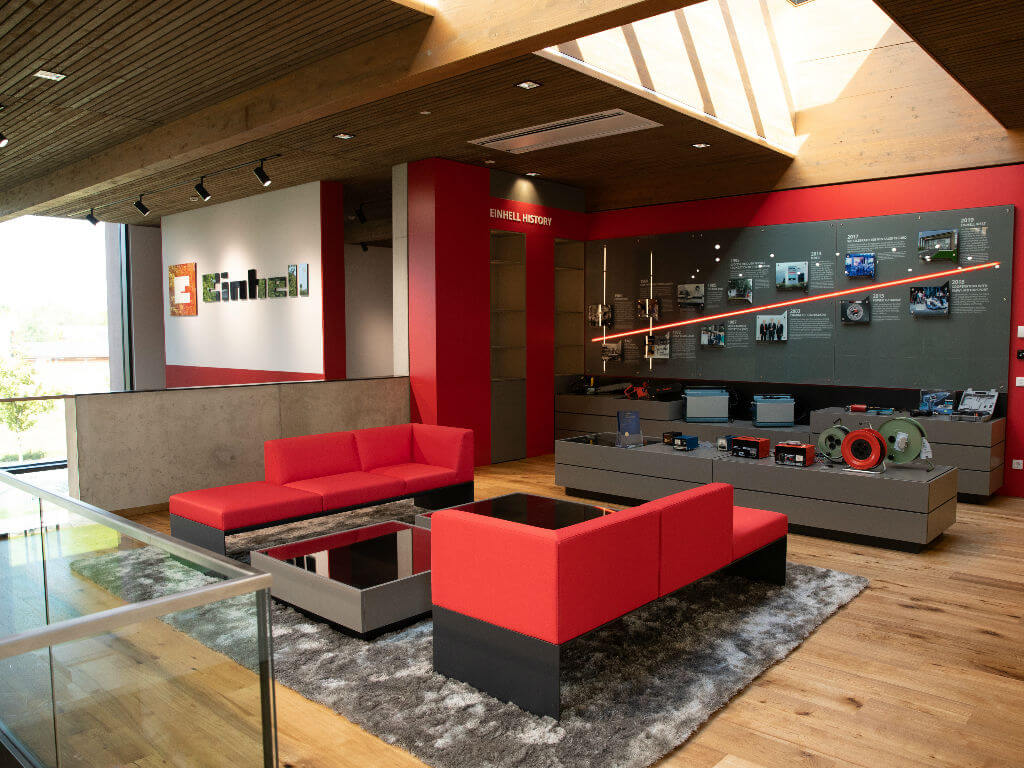 Lounge area upstairs of Einhell Welt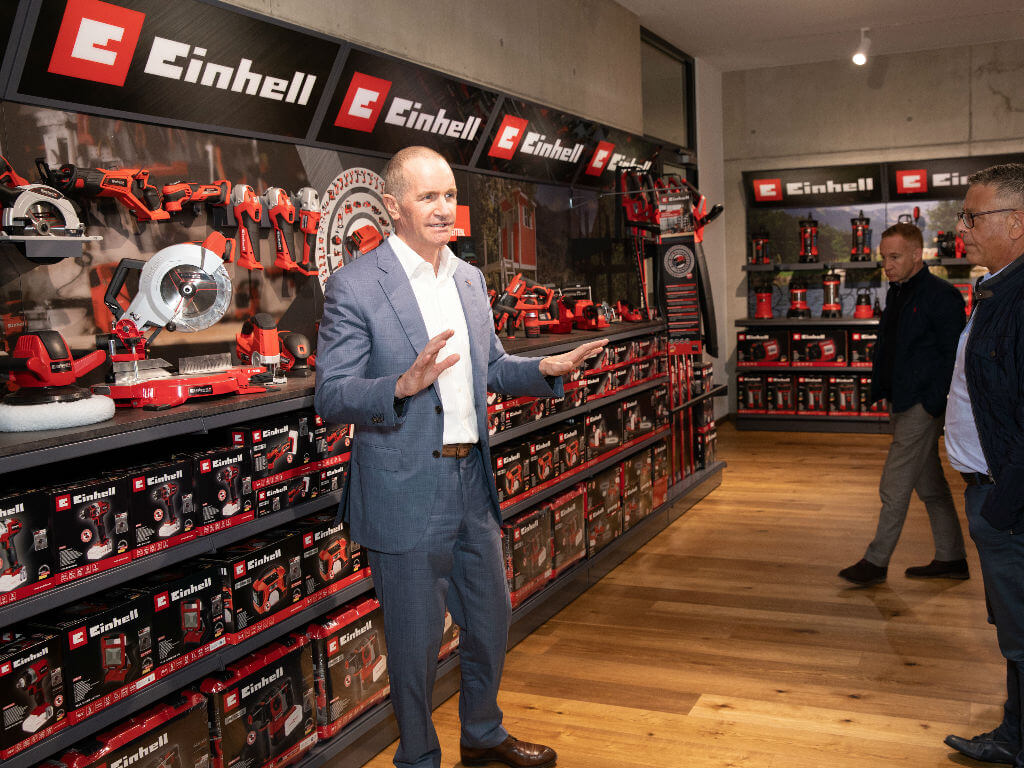 Andreas Kroiss himself leads the guests through the Einhell Welt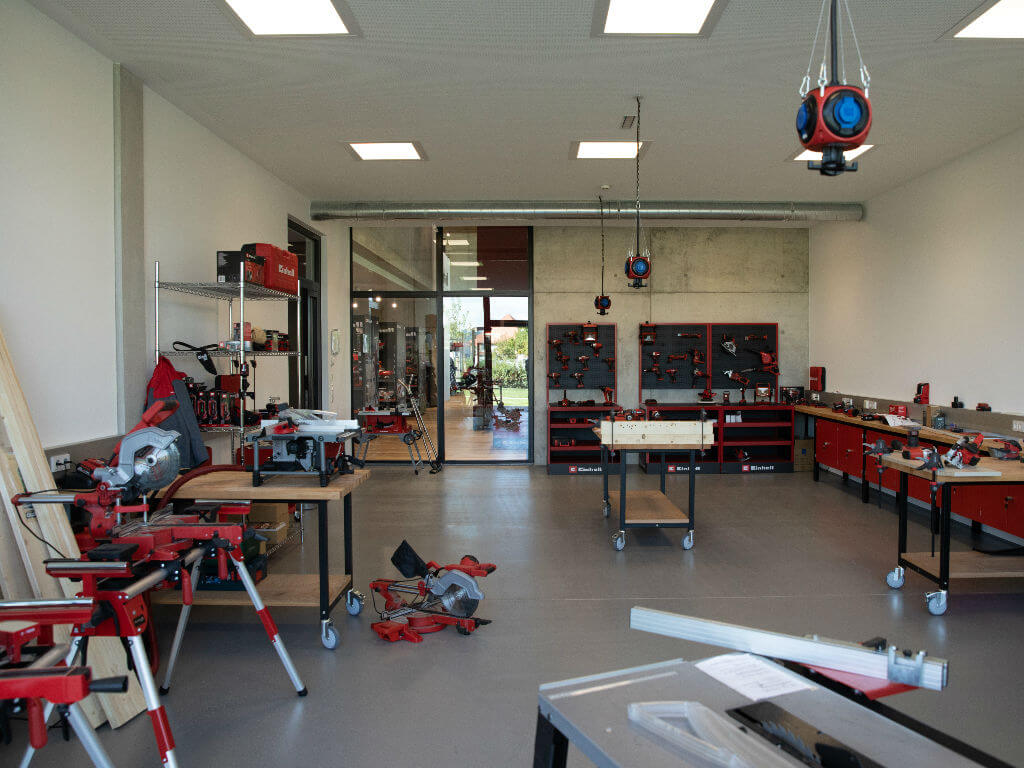 Demonstration workshops and training rooms for our visitors